Holocaust Legacy Foundation
To preserve and perpetuate the memory and lessons of the Holocaust for future generations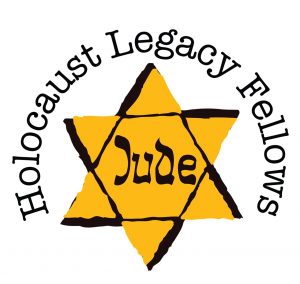 Teen Fellowship Opportunity
Holocaust Legacy Fellows is designed to create an empowered community of critical thinkers who will illuminate the world with hope, respect and responsibility. The Fellowship accepts twenty high school juniors who demonstrate leadership and want to make the biggest difference in their community. This program prepares teens to be the conduit for the memory and lessons of the Holocaust for future generations. Highlights of the program include: Fellows hearing first-hand testimony from survivors before their trip; monthly classes about the Holocaust; a memorial trip to death camps and other Holocaust sites; and a post-trip project. Fellows are prepared to serve as Holocaust peer educators at their schools and a resource for communities when they need to address anti-semitism. Teens from all Jewish backgrounds are encourage to apply.
Holocaust Legacy Fellows is not just about remembering the Holocaust but learning from it and becoming self aware. Learning through discovery can promote a positive impact. The Holocaust Legacy Fellows give us great hope that not only do they understand the horrors of the past, but the experiential education through travel means they will be the ones who will step up in the future and challenge prejudice and hatred which paved the way to those railway lines at Auschwitz.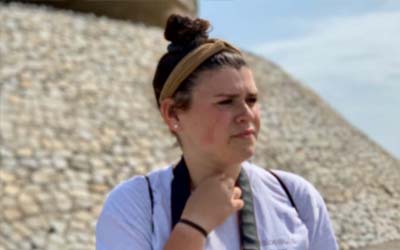 Jennifer Bloom Lynnfield, MA The Academy at Penguin HallBoston to Berlin is approximately 3,702 miles, and Boston to Poland is roughly 4,010 miles. If anything, these numbers do not discourage me, or clearly...
read more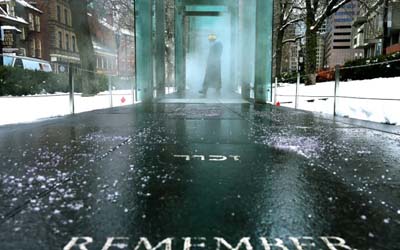 By Associated Press updated on April 7, 2022 Original Article "We're looking to build a museum that will be an interactive, cautionary experience." The New England Hocaust Memorial in Boston. John Tlumacki/The Boston Globe BOSTON (AP) — A Boston...
read more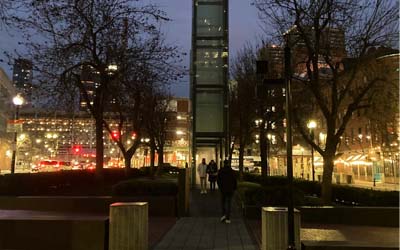 Published: Apr. 07, 2022, 8:14 a.m. By Alison Kuznitz | akuznitz@masslive.com Original Article A future Holocaust museum will be designed along the Freedom Trail — right across the street from the Boston Common, with a symbolically powerful view of...
read more
"Those who cannot remember the past are condemned to repeat it." George SantayanaWhy is Holocaust education important? Demonstrates the dangers of antisemitism, discrimination, dehumanization and hatred Illustrates how institutions can be turned...
read more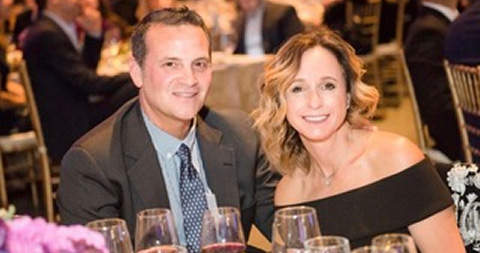 Todd Ruderman & Jody Kipnis
During their participation in March of the Living in April 2018, Jody Kipnis and Todd Ruderman knew they had an obligation to remember and honor the victims of the Holocaust long after their visit to Poland was over. While on the grounds of Auschwitz, they made a promise to themselves and to their beloved friend David Schaechter, a Holocaust survivor, to preserve and perpetuate the memory and lessons of the Holocaust for future generations. They believed this could be best accomplished with ongoing Holocaust education for teens, including a first-hand visit to death camps and other Holocaust sites. The sense of urgency took hold and Holocaust Legacy Fellows was created in September 2018.
Motivated by passion for Holocaust education and a sense of obligation to fight anti-semitism and prevent a Holocaust from happening again, Jody Kipnis and Todd Ruderman are personally involved in the mission of Holocaust Legacy Fellows as funders and co-directors. They believe that investing in teens today will create future Jewish leaders for generations to come. The success of Holocaust Legacy Fellows pilot year inspired them to establish the Holocaust Legacy Foundation, with plans to expand Holocaust educational programming, including plans for a Holocaust and Human Dignity Museum in Boston.
Support Holocaust Legacy Foundation
Your generous tax-deductible gift directly supports our community engagements and Holocaust education programs. Whether you wish to honor a family member or a friend, or simply to support this important cause, your donation directly impacts our ability to do the work of our mission: preserving and perpetuating the memory and lessons of the Holocaust for future generations.